Aqfer has announced a new partnership with TrueData, a leading identity resolution solution that links people and households with their digital devices.
The partnership gives Aqfer's clients and their customers full access to either TrueData OmniChannel Identity Graph – which provides a privacy-compliant, pre-cleansed, ready-to-use identity graph – or TrueData Identity Firehose – which provides raw identity data that can be used to custom build a household-person identity graph.
"With the acceleration of cross-screen and omni-channel buys, spanning both traditional and digital media, establishing the household-person identity view is essential when aligning those media platforms," said Sandro Camarao, VP Partnerships at Aqfer. "Creating this household-person identity view is challenging for our clients and their customers. That's why we are extremely excited to have TrueData provide a speed-to-market solution that empowers them to create their own personalized household-person identity graph backed by TrueData's household-centric data."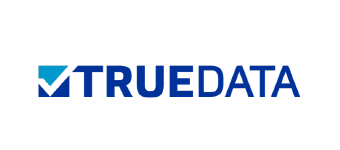 TrueData's Omnichannel Identity Graph provides pre-cleansed, real-time, privacy-compliant, validated, deterministically-sourced identity data linkages in a ready-to-use format. It features more than two billion total identity data linkages for mobile advertising (MAIDs), hashed emails, Connected TV, home IP addresses, and more, and supports UID 2.0.
TrueData's Identity Firehose gives users the power to ingest raw identity data into their existing ecosystem, giving users complete control of data events and linkages. Identity data from TrueData is gathered from a proprietary network of over 950 publishers.
With TrueData's identity resolution solution at their disposal, Aqfer's clients and their customers can now:
Add a household ID to target household devices/users or create insights at the household level.

Amplify addressability by creating their own identity graph with their own models that is further enriched with TrueData raw identity data.

Easily

expand coverage of an existing identity graph, capture users across devices, and enhance data quality.

Build enterprise-level products that deliver a comprehensive view of customers while reducing data latency.