A Closer Look at RADAR 
RADAR is a suite of data-powered solutions offered to CCO advertising partners. RADAR solutions help advertisers effectively plan, amplify, and measure the impact of their OOH campaigns. 
It works by leveraging aggregated and/or anonymous mobile location data, while maintaining  privacy, security and compliance. In practice, RADAR gives CCO clients more intelligence around their campaigns, including better insight into where ad viewers go, what they do in the real world, and the role that OOH advertising plays in influencing their attitudes and behaviors. 
Key Capabilities:
Audience Planning:

combines audience insights with demographic and location data to reach desired audiences.

Campaign Amplification:

A targeted mobile and digital solution to expand campaign reach beyond OOH

Attribution:

Measures key campaign goals across a variety of channels

Data Integration

: Combines CCO data with advertiser data to surface deeper insights around key audiences
Data Clean Rooms offer advanced data collaboration between multiple data sources. Adding a data clean room to the RADAR suite effectively supercharges all of the capabilities listed above by enabling advertisers and the agencies that support them to securely bring their first-party data into the world of OOH. 
With the launch of their interoperable data clean room solutions, CCO customers enjoy in-depth data capabilities like enhanced audience targeting and campaign planning, deeper campaign insights , improved campaign attribution and reporting, and much more. 
Aqfer's Role in Clear Channel Outdoor's Data Clean Room
CCO's data clean room was built in collaboration with CCO and multiple technology partners carefully selected to power data collaboration between CCO and their customers. Partners like Habu, InfoSum, and LiveRamp, along with Aqfer, deliver a highly secure environment for collaborators to work together with sensitive data without revealing sensitive information.
Aqfer's role is a bit deeper –  we work hand-in-hand with CCO's team to develop the underlying data architecture that makes it possible to ingest, combine and act on the data in the clean room. 
Data collaboration is Aqfer's super power. We ensure interoperability – or the ability to safely and securely share data between multiple parties to develop more powerful data activations for CCO campaigns. Notably, CCO's data clean room allows them to tap into data shared by advertisers, and data measured elsewhere in RADAR. 
Digging Deeper: Q&A with Clear Channel Outdoor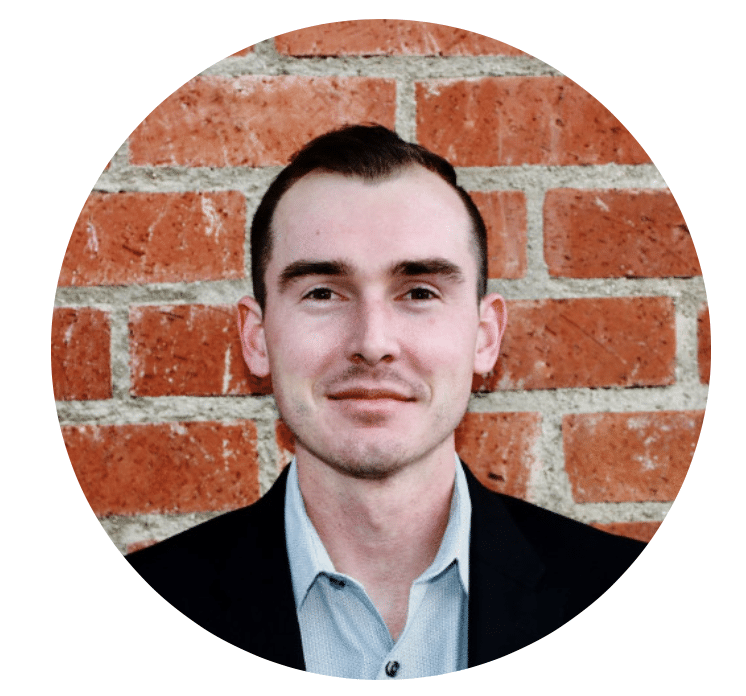 To celebrate the launch of their data clean room, we caught up with CCO'S Director of Product Development, Campbell Keller to discuss RADAR and the future of clean room technology in OOH.
Tell us more about CCO & RADAR
Clear Channel has outdoor signage across 65-plus major markets across the US. We're also a global company. Our products are focused specifically on the United States, but we have inventory internationally. RADAR was the first-to-market suite of tools addressing audience planning, measurement and audience extension for out of home.
What gets you excited about the introduction of data clean rooms to the out-of-home market?
What excites me has to do with an advancement in not only consumer, but brand privacy. We have been really working on being able to leverage brands first party data for years now. But this is an evolution in that experience – we're collaborating within an environment where our data leveraged for measurement or the brand's data leveraged for audience planning isn't leaving anyone's hands. It's an advancement in how we want to be engaging with  the major Fortune 100 type companies. 
At the same time, we're further establishing that out of home, like any other channel, is addressable and measurable.
How does RADAR set CCO up for success given modern market conditions like cookie deprecation and privacy issues?
With the loss of cookies, and in the years to come with OOH as a one-to-many medium, OOH is poised to have a lot of success. But for OOH buyers, we have the ability to address many of the scalability challenges that buyers may face with the loss of cookies. And we predict that buyers will move to more of a contextual targeting strategy as well. In many ways, OOH  is natively contextual as an audience channel. And the types of data that we're investing in are not cookies. 
The focus on being able to ensure long-term defensibility for CCO is in ensuring that we also have interoperability with leading technology companies that offer the best of the best in privacy as well.
In-flight campaign measurement is a really unique capability of RADAR – can you tell us more about it?
Out of home is traditionally known for post-campaign measurement. And that creates extremely long sales cycles. It makes it difficult to drive a renewal for programmatic out-of-home specifically as we're trying to enable optimization. So we've really pioneered the opportunity to actually have more measurement and audience-based insights available mid-campaign. 
This capability has helped us educate our customers about how to optimize OOH from a programmatic perspective. There's been an education element for us too! And for our local and nationally sold advertisers, it's being able to demonstrate that the campaign is working , which allows for faster planning cycles and driving insights to encourage keeping the campaign live longer. 
We are a high frequency medium, but we're uniquely one of the only high frequency mediums where there is not a debilitating rate of return with frequency. Frequency drives higher conversion rates across every KPI that we've measured for our channel. And so, there are benefits and stories that we can tell by having insights available more frequently versus just post-campaign.
Give us a sense for the scale of data that RADAR ingests on a regular basis.
Massive is the key word here. Especially when thinking about location data, which is so important to our products – helping us understand exposure against our out-of-home inventory. It's billions of events per day and terabytes of data that we need processing against our 70,000 plus units across the country. 
Our partnership with Aqfer has really allowed us to not only be able to eliminate the noise of that data to create new and exciting features and capabilities but it's really thinking about, of all of that data – whether it's location or audience or measurement or identity – how can we be extracting value from it in a way that's gonna impact our business?
How has our contribution to your data clean room helped move your business forward?
Data clean rooms are a new solution for out of home. It has existed across other channels, but the applicability of it for our medium is a net new capability that is first to market and industry-leading. As we think about how we can continue to build net new solutions with Aqfer, it's enabling more attribution for our channel. It's – on that topic of attribution – enabling more in-flight insights for our channel to be compared against out of home and against other channels that are actively being spent in. 
We're seeing out of home consistently driving strong performance and online engagement and actual web visitation to the brand site. This was something unheard of for OOH. You can't click on a billboard, right? And so being able to demonstrate that as an outcome of our partnership and the technology that we're building is huge. 
I would say the other focus is being able to drive a strong feedback loop in the ultimate cycle of a campaign between planning and measurement and activation, and having data solutions that tie those really well together. That's  going to drive better customer centricity and make us stickier as a partner and an advisor. So those are, those are a lot of the ways that I view the things that we're building as helping to evangelize out of home and our media.
Can you share a bit about your decision to include Aqfer in your partner mix for bringing the data clean room to life?
We always seek to work with the leading best-in-class in terms of technology and partners. We've maintained a relatively agnostic approach to our solutions. And as we were thinking about our clean room offer,  we wanted it to be focused on where brands are investing their capital and partnering with a best-of-the-best from a technology standpoint. 
Aqfer was uniquely situated for us as a type of clean room offering that we can be leveraging, especially when brands may not be bringing their own clean room to the table. This is a solution that helps to broaden the scope of our clean room to make it accessible to many different brands when they don't have their own clean room solution.
What would you say are the advantages to "building  it together" with an Aqfer as opposed to deciding to build exclusively in-house?
From the start, collaborating with your team has been fun. Our high energy is matched well, which is always a good thing. And I think the thing that has been the most "fun" is that we can bring unique challenges and obstacles and ideas to the table. We are able to control our own destiny where we are really collaborating on ideas, initiatives, features and capabilities that are unique to us as an out-of-home media company.  Working in partnership with Aqfer allows us to build and launch capabilities and features that are going to immediately impact our customers a lot faster than if we were working with a partner with their own specific roadmap objectives.
What's next for RADAR?
We're thinking a lot about identity these days. Yeah. We are big buyers of all sorts of types of data that we leverage for our different solutions. And identity is ultimately going to be a way that we increase the interoperability of our data with other data sets. And especially when you think about it from a data clean room perspective, many brands and buyers have their own identifiers and differences between the data that they maintain. That interoperability in a clean room environment is gonna be really key for us to continue to support them from a solutions perspective. Identity is something that is so foreign to OOH as an area of focus. So I'm excited to continue to think about how that is gonna drive value.
Learn More About Aqfer's Data Clean Room Capabilities
Interested in learning more about how to build a future-ready data clean room? Aqfer's build-it-together approach helps marketing service providers build critical technology like  data clean rooms more quickly and efficiently than building in house. Click here to learn more about data collaboration solutions.